Budweiser
Budweiser grampás signature series is four pieces about American spirit of patriotism and one of the images was painted in a mural in New York City (Wythe ave & N 15TH ST).
I had the opportunity to work in this project ,invited by a great brazilian artist Rafael Grampá. Budweiser invited Grampá for this series of illustrations and he invited me to paint and work the colors with him. Despite the Fact that the job have Grampá´s strong style of drawing I felt proud to be involved in the production of this images.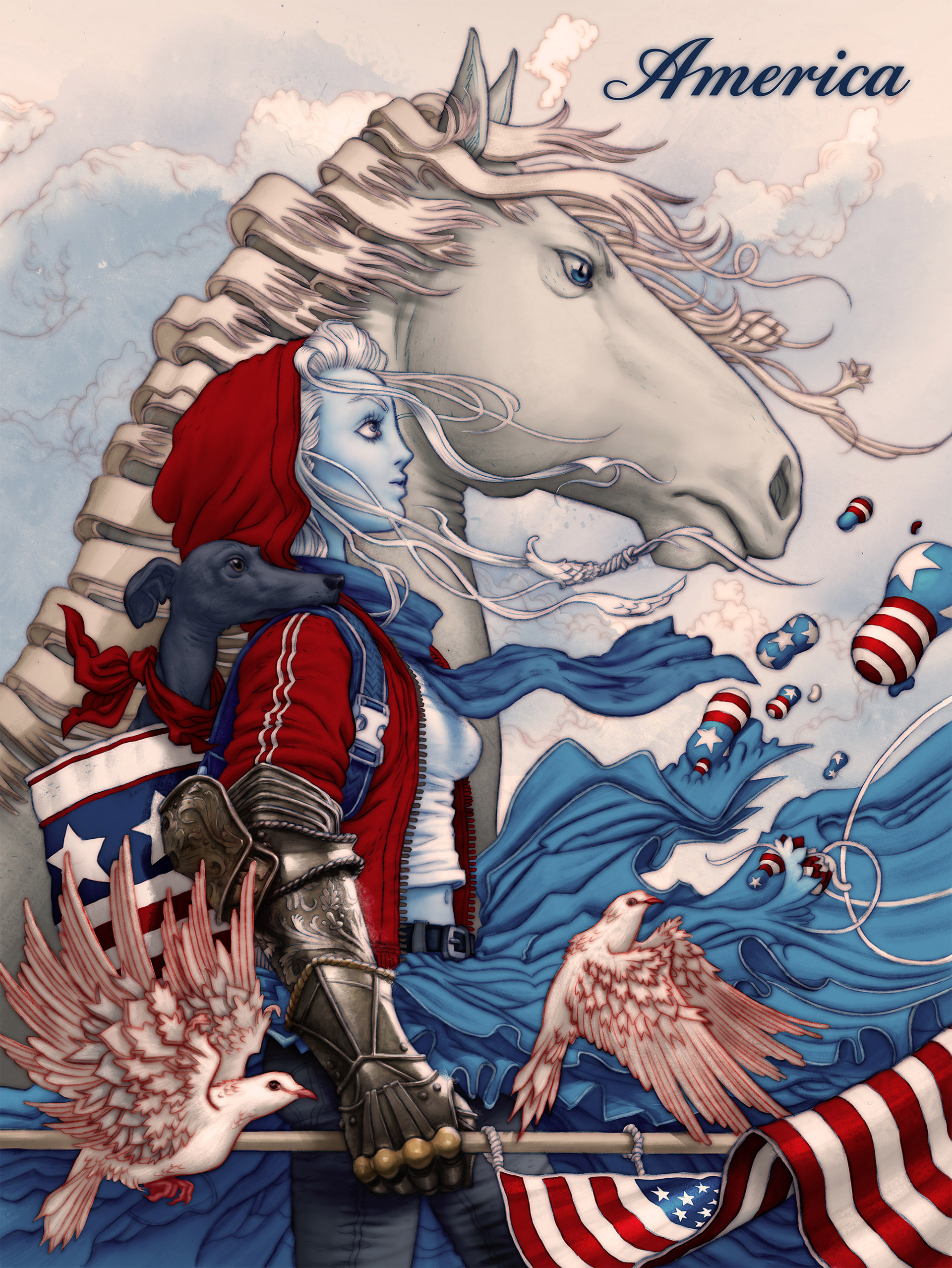 Rafael Grampá´s graphite work.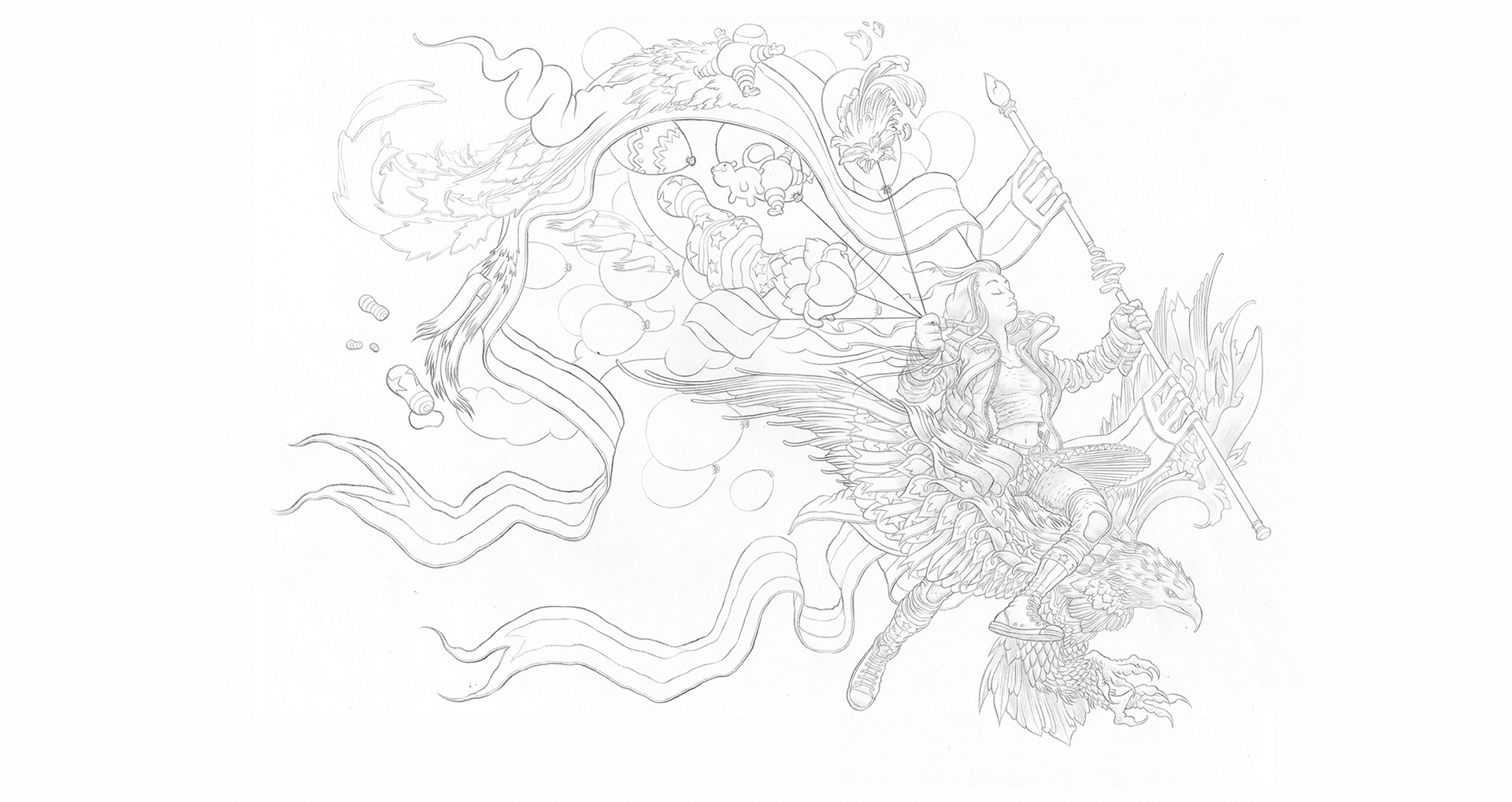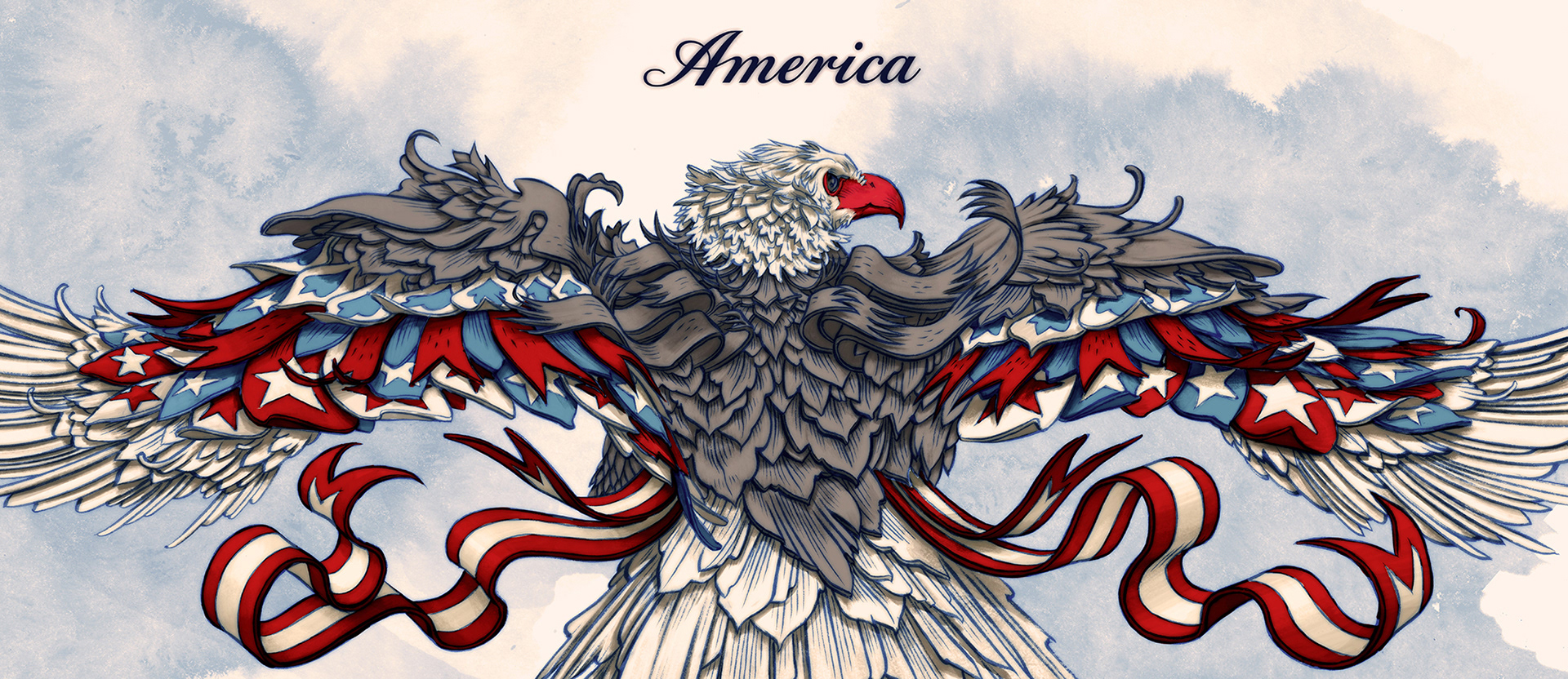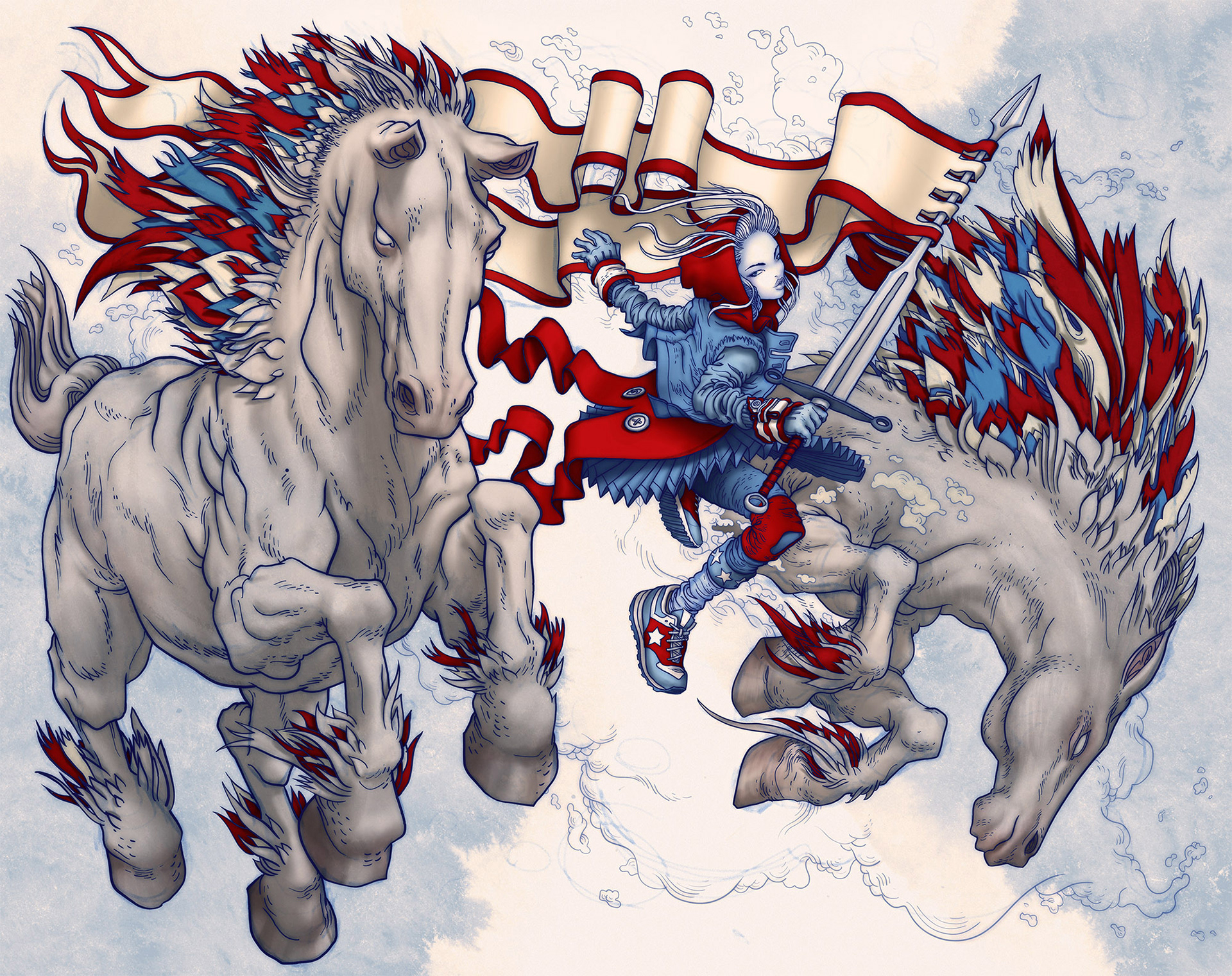 After all images done Budweiser chose one of then to reproduce in a mural in NYC